Choose your health and practice!
We have been open for over ten years and we strive to bring you warmth, love and peace.
We allow you to explore as you need to, without forcing you into positions you don't want to do… How? By offering modifications for each pose, giving less or more challenging options, allowing you to empower yourself and make the choice. But, most importantly, HAVE FUN!
If you've never done yoga before, you have nothing to fear. We'll show you the way and make sure you feel comfortable.
You are in good hands. Come experience yoga in a friendly, non-competitive atmosphere.
Everyone is welcome… Join our family today!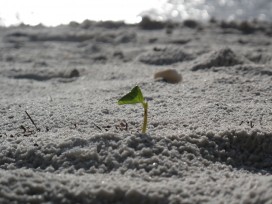 What Does 'Rina Yoga' Mean?
v. Gratitude For Your Yoga!
The word 'rina' literally means 'debt' in hindi. It is not correlated with a monetary debt, but moral debts, tri rina. For example, Guru Rina is described as a debt to one's guru. Deva Rina is described as a debt to one's god.
Therefore, it is best to describe Rina Yoga as your debt to your yoga; gratitude for your yoga.
The Holy Book of 'Manawa Dharmasastra' (VI.35) tells us that it is illegal for someone to leave his or her worldly existence before settling his or her moral debts. Nobody can ever succeed in entering the heavenly domain before settling his or her sacred duty while living on earth. So settle them by having gratitude for your yoga and for everything else in your life!