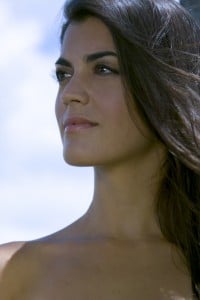 -
-
-
-
-
-
-
-
-
Rina Jakubowicz, author of Choose Peace – A Practical Guide into Consciousness, shares her experiences following a promise to her ex-husband that their divorce would not be in vain.  She'd discover herself as an individual and unexpectedly, go on to create this 15-step guide towards peaceful transformation.
Since life is a puzzle often missing pieces, we tend to rely on outside sources for our temporary happiness. Rina's book offers a refreshing perspective for those willing to change negative patterns, fearlessly search within, and ultimately, choose peace …consciously.
Are you ready to find your inner peace?  If so, read these testimonials…
'With the skills of a wise teacher and the voice of a best friend, Rina Jakubowicz gently guides her readers along the path to inner peace. Skillfully weaving in experiences from her own life and from yoga teachings, the author reveals ancient truths about mindfulness, nonjudgment, compassion, and the workings of the ego using examples and practical steps to which any modern reader will relate. This book doesn't merely instruct us to choose peace; it shows us exactly how to overcome the negative thoughts and behaviors that stand in its way. Peace must be chosen consciously and consistently, and this inspiring book, with its natural, empathic, and authentic understanding of why we do the things we do, leads us through the process with infinite love and wisdom.'
- Amy Weiss, Therapist
'Choose Peace is beautiful. A sweet combination of personal and universal truths, in clear language that would be accessible to anyone, and especially those looking for guidance as they navigate difficult times in their lives.'
- Peter Sterios, Master Yoga Teacher and Founder of Manduka
'Rina is a powerful yogini.' - Mark Whitwell
'This is an excellent book, which should really be up there on the best seller list in Amazon.' – Dr. Tamay Ozgokmen, Professor, University of Miami
'Rina I wanted to take the time and thank you for your wonderful teachings and the way you help others. It takes a very special individual to bring serenity and calmness to others and from my experience you are this individual.
Thank you and please continue on your journey, I'm working diligently on mine.' -Clara Martinez, ESOL Teacher
'I went to Rina's book signing/discussion the day before one of the biggest auditions of my career thus far. Yes I went to support family but I ended up gaining more knowledge and perspective than I anticipated. She explained the roles of the big Self and the little self (the ego) and how they affect our peace. "It is what it is" and expanded on how our identities aren't defined by what society simply labels us… we're all atoms after all. ;)  That line resonated with me and was brought to my attention when the following day I read for a lead role in a new series. The nerves already want to charge my energy to an uncomfortable rate but all I kept thinking was: enjoy the now, enjoy this process and the gift of being able to 'play' today. That energy shot me through 3 stages of casting in an hour. By the time I read with producers (including the star of the show) I could have been my usual mess but instead I owned my power and while I made eye contact with all 10 heads in the room I repeated (in my head of course!) "they are all atoms" and the nerves turned into excitement and kick-ass-ness! I shined through the audition and garnered laughs from many of them, mostly the star/producer. I left the room on cloud 9 and I will always remember this day as the best audition I've delivered yet. All with just a little alignment in my perception thanks to Rina's inspiring words.' - Krizia Bajos, Actress
Rina Jakubowicz, a young author and a yoga teacher of teachers, has been successfully running Rina Yoga studios in Miami, FL for almost 5 years.  She is a popular teacher whose experience exceeds ten years.  She teaches yoga workshops, retreats, seminars, and teacher trainings all over the world.  She was inspired to write Choose Peace after healing from hitting her rock bottom.  She felt that if she could heal herself, so can many others – they just need the right tools.
This practical guide to your evolution into consciousness has helped dozens of people lead healthier and happier lives by choosing peace for themselves.
What are you waiting for?
Purchase your book online today!
You can also get Choose Peace T-shirts from Funky Yoga.com!